Every month-ish, we meet at a beer hall, write letters, and sip lagers. With deep gratitude to Berg'n in Brooklyn, as well as our rotating sponsors for each event, we're able to provide wooden tables of hand-crafted stationery, giving you the choice to choose the perfect paper, coaster, or postcard to compose your intimate or messy message to family, friends, and ex-lovers. On the real, though, we find this atmosphere essential: a place where we can be simultaneously together and alone. Or, alone together. Come by for good company, some social silence, or to chop it up with other curious souls. As always, #InkResponsibly.
Upcoming Pints & Postages:
There are no Pints & Postages scheduled at this time. Please check back later, or love us on Facebook / sign up for our mailing list (see the About Us page) and we will let you know when the next one will be.
Past Events:
January 5, 2017 • Berg'n in Brooklyn, New York • Stationery from Sesame Letterpress & Letter Writers Alliance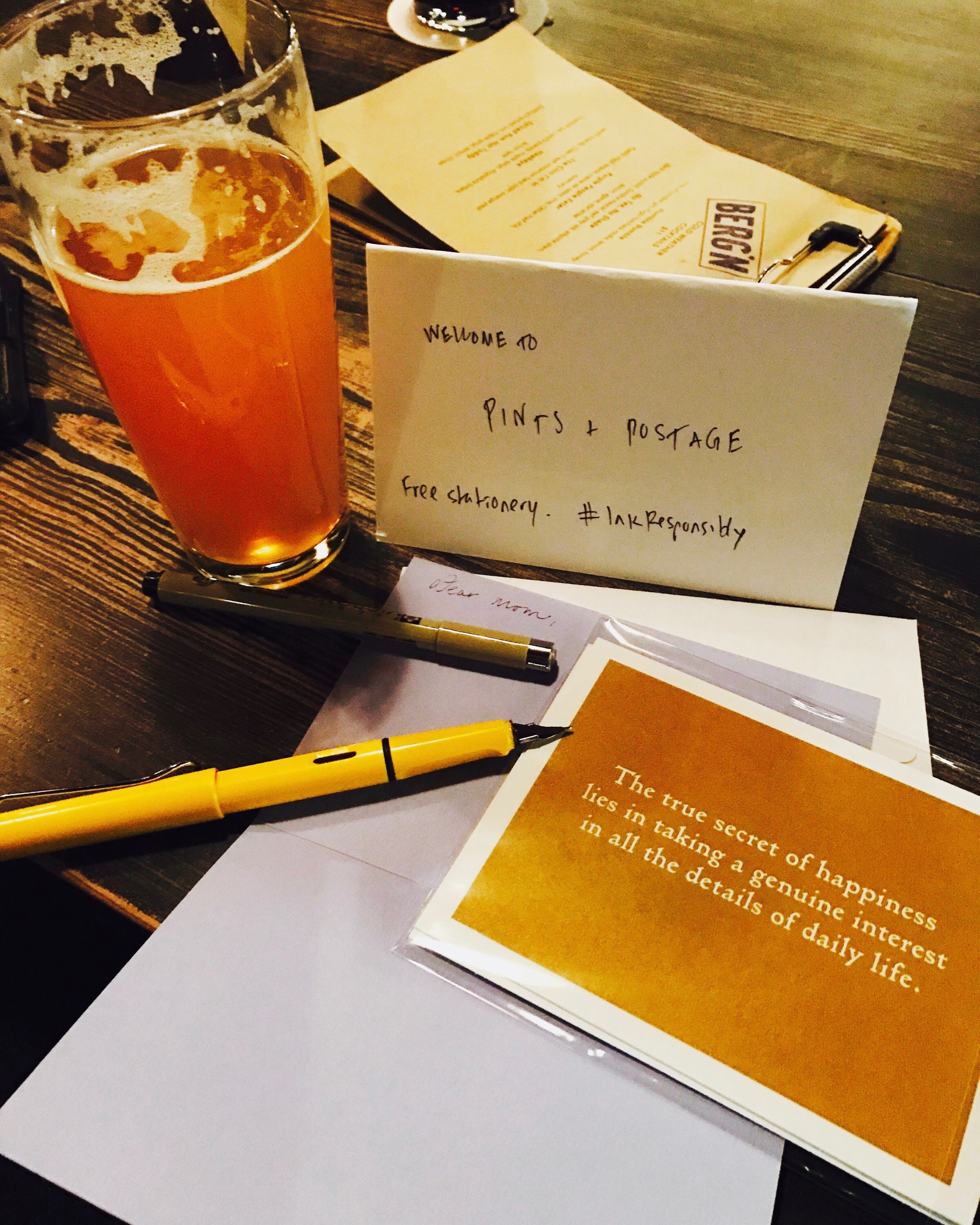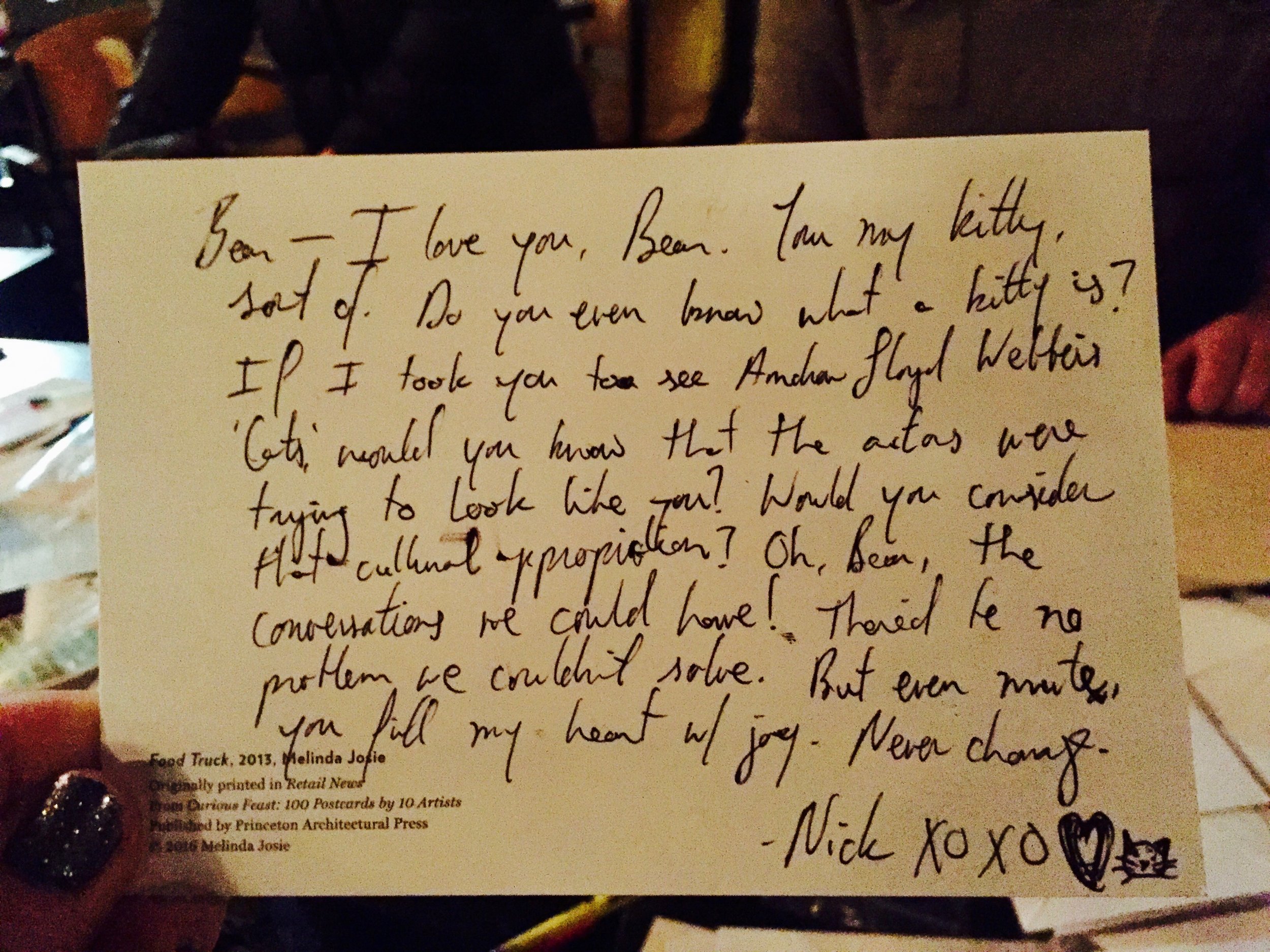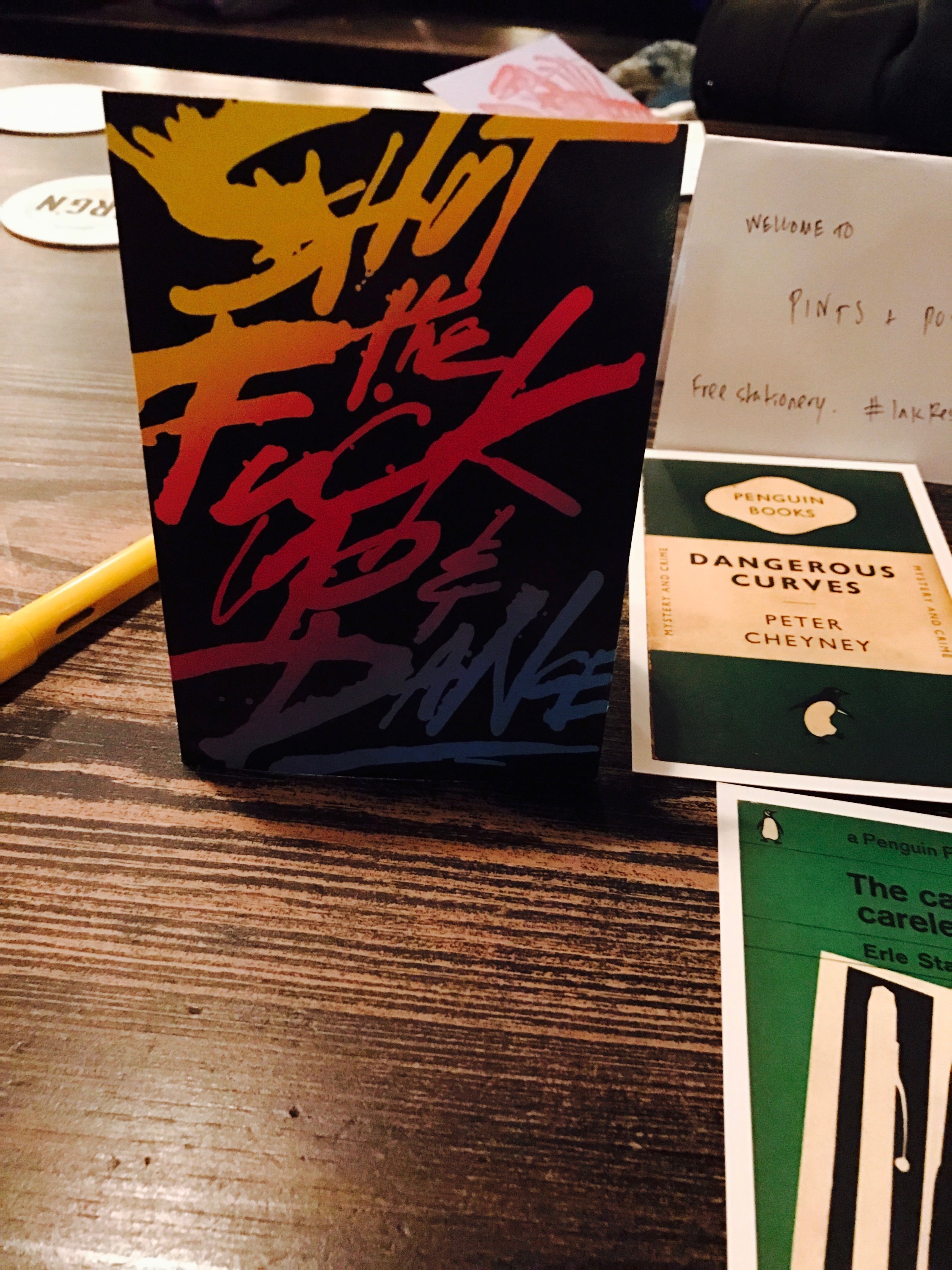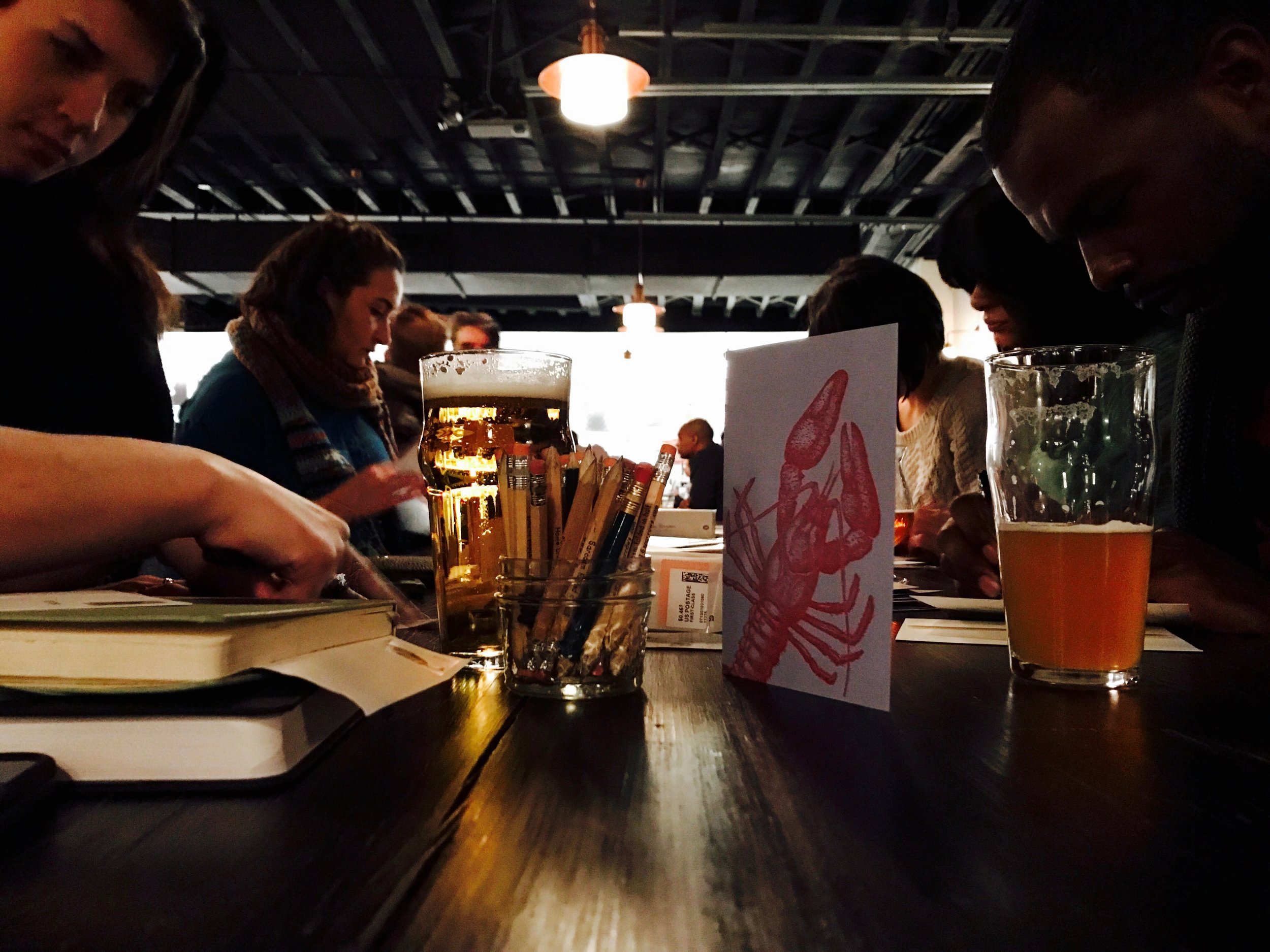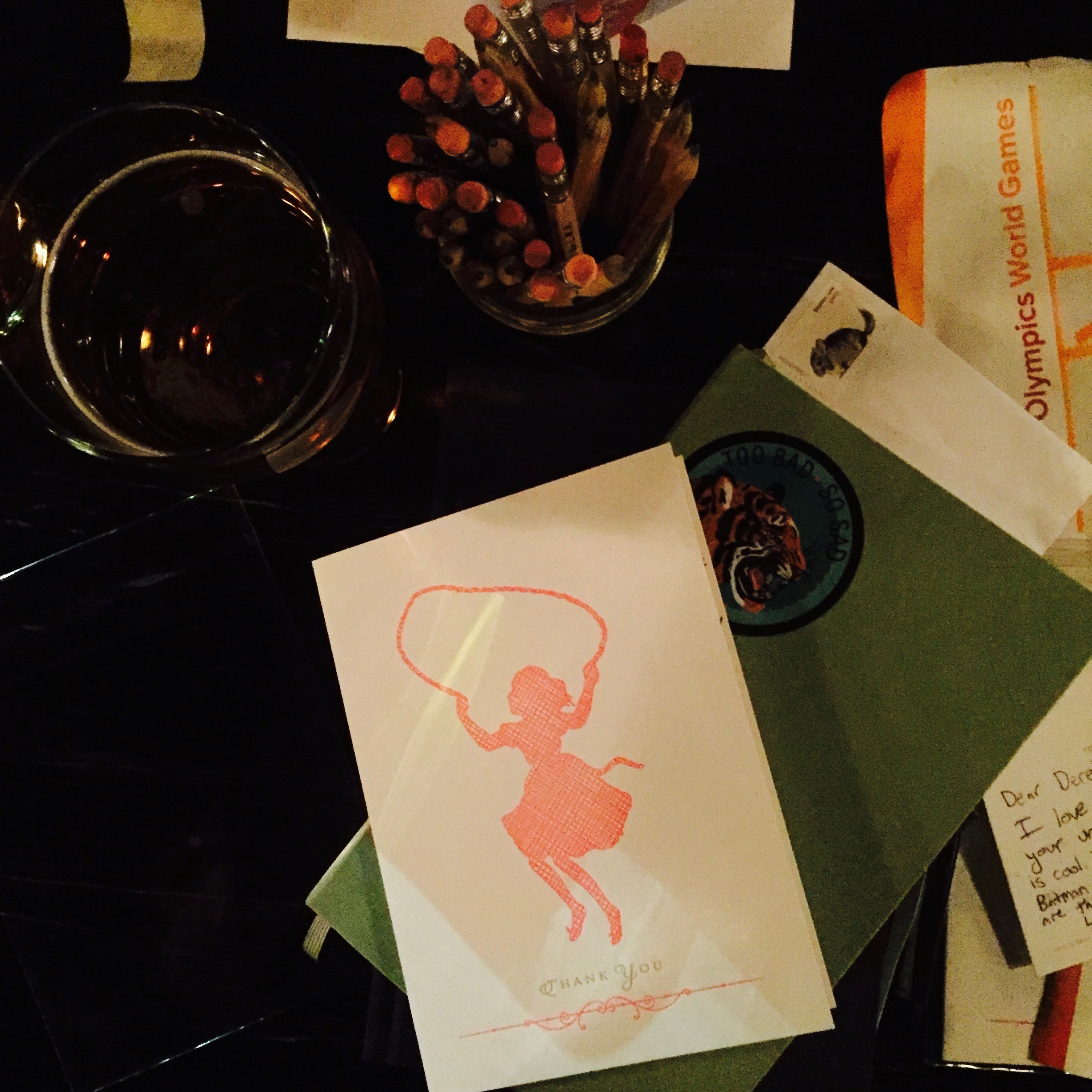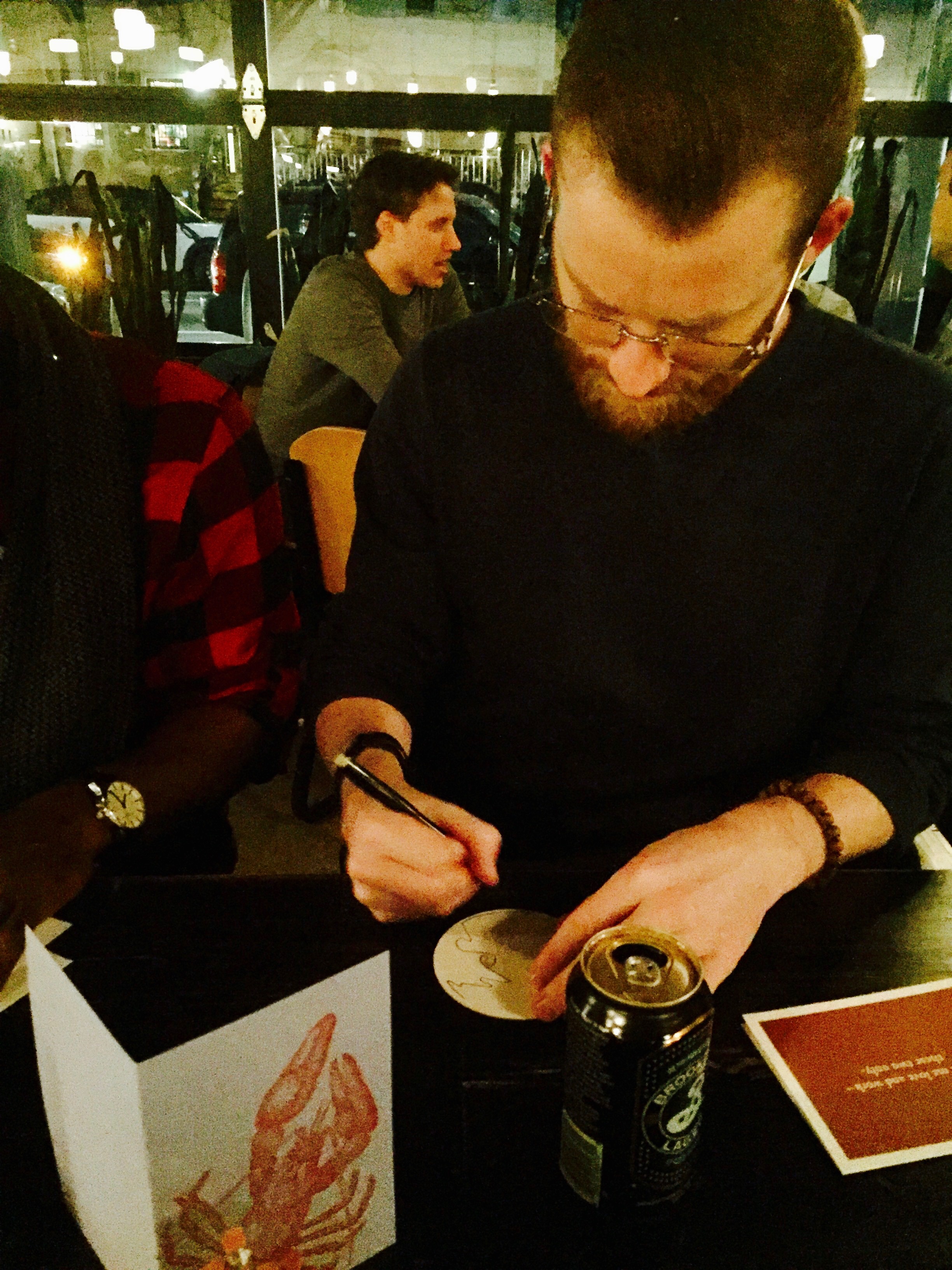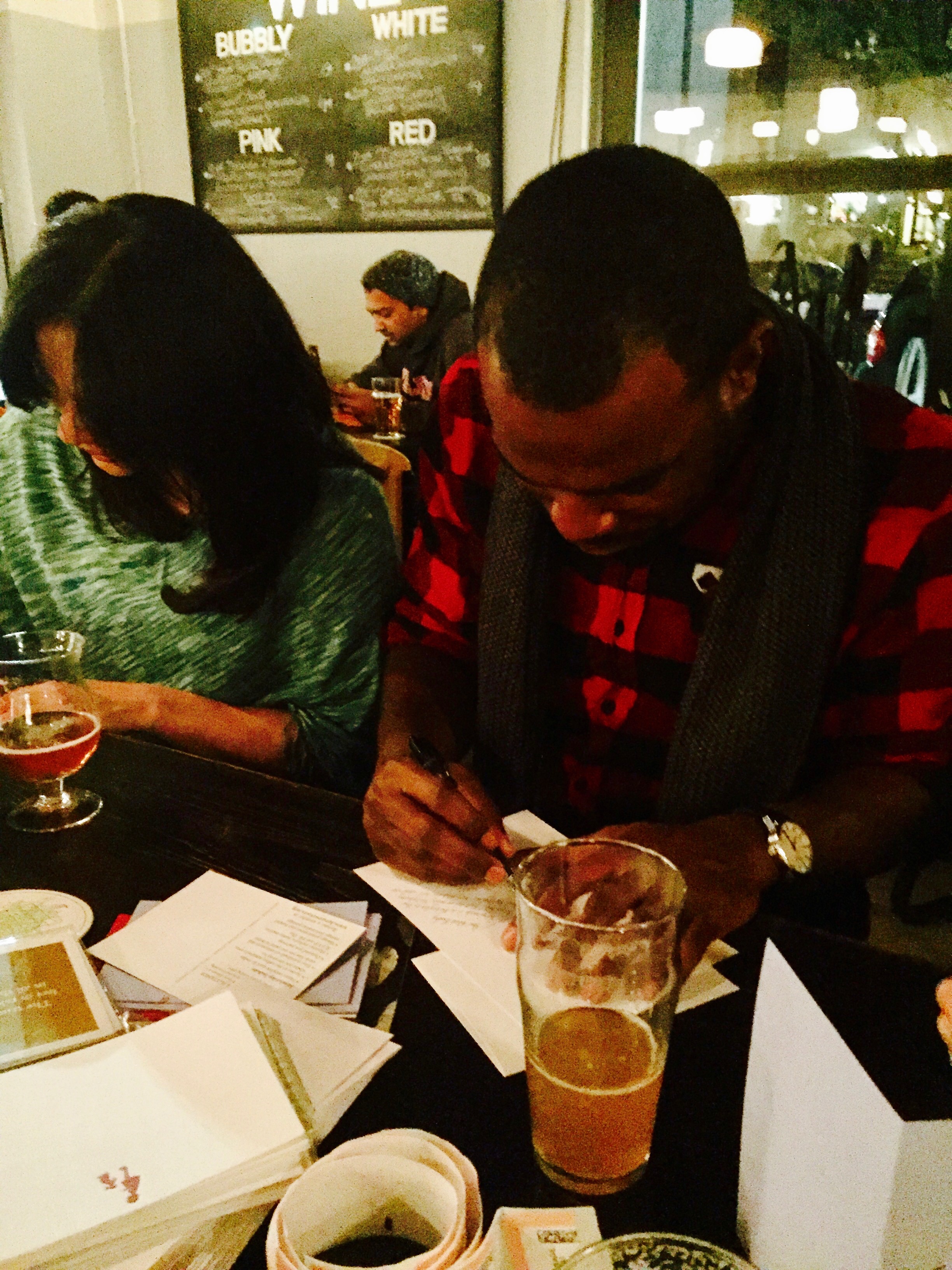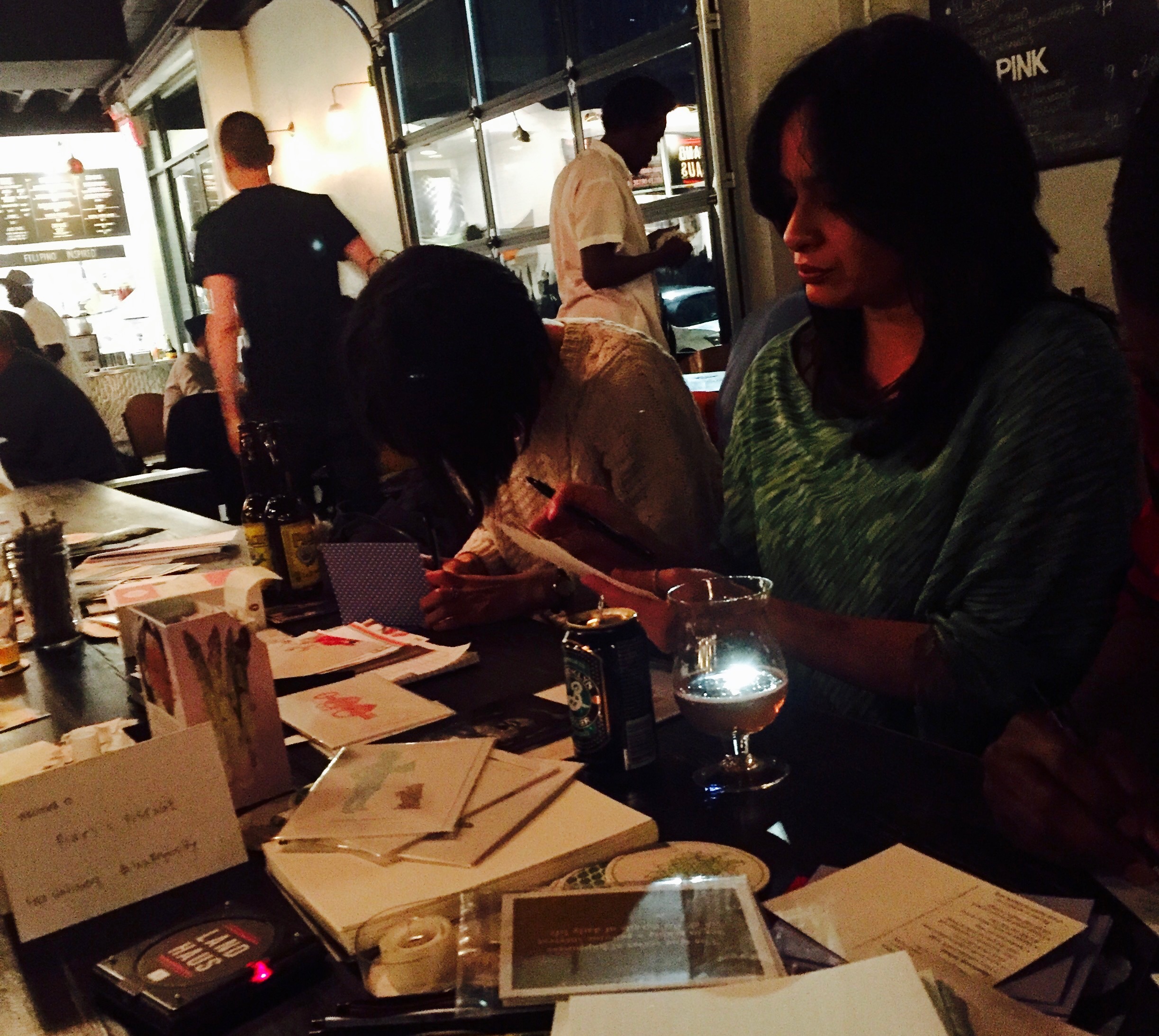 September 21, 2016 • Berg'n in Brooklyn, New York • Stationery from Sesame Letterpress
August 26th, 2016 • The Anchor Bankside in London, England
August 17, 2016 • Berg'n in Brooklyn • Stationery from Princeton Architectural Press