BY HANDWRITTEN
While this last Tuesday (Jan. 23rd) was National Pie Die as well as National Measure Your Feet Day, it was also National Handwriting Day. And so, we woke up, scarfed down a slice of apple pie, sized up our feet, and set up shop in KEXP's musical wonderland to celebrate pen, paper, and all kinds of wild characters.
This is the third year in a row we have hosted a Handwritten hootenanny on National Handwriting Day.
In 2016, during a blizzard that silenced the sounds of New York City, we received email submissions from around the world, and published handwriting in over a dozen languages.
In 2017, we did a cyber-solo dance, and hashtagged up a storm. We also thought of a funny joke that USPS retweeted. It went something like this: "@USPS, what do you call a book of stamps in a sudden panic?" No one replied to our tweet, so we did with the answer: "@USPS, a stampede!" They retweeted that, and our job was done, we told ourselves.
This year provided a new opportunity: We made the announcement on our social media platforms, but this past winter, we expanded to the west coast. Having just set up Handwritten operations in Seattle, WA, we wanted to get to know the local community, so we reached out to KEXP, a radio station that we grew up on.
Their new space, which is located near the Space Needle, is a luminous dream. There's everything a handwriter could want: couches, chairs, record shop (Light in the Attic), cafe (La Marzocco), gallery space, floor-to-ceiling windows, a stage, bar stools, great music, and inspiring people. For seven hours, we handed out sheets of inspiration to passersby. Enjoy some of the images of the day below, but to see the full album, visit our National Handwriting Day page here, or check out the album on Facebook.
Whatever you do, keep the pen busy.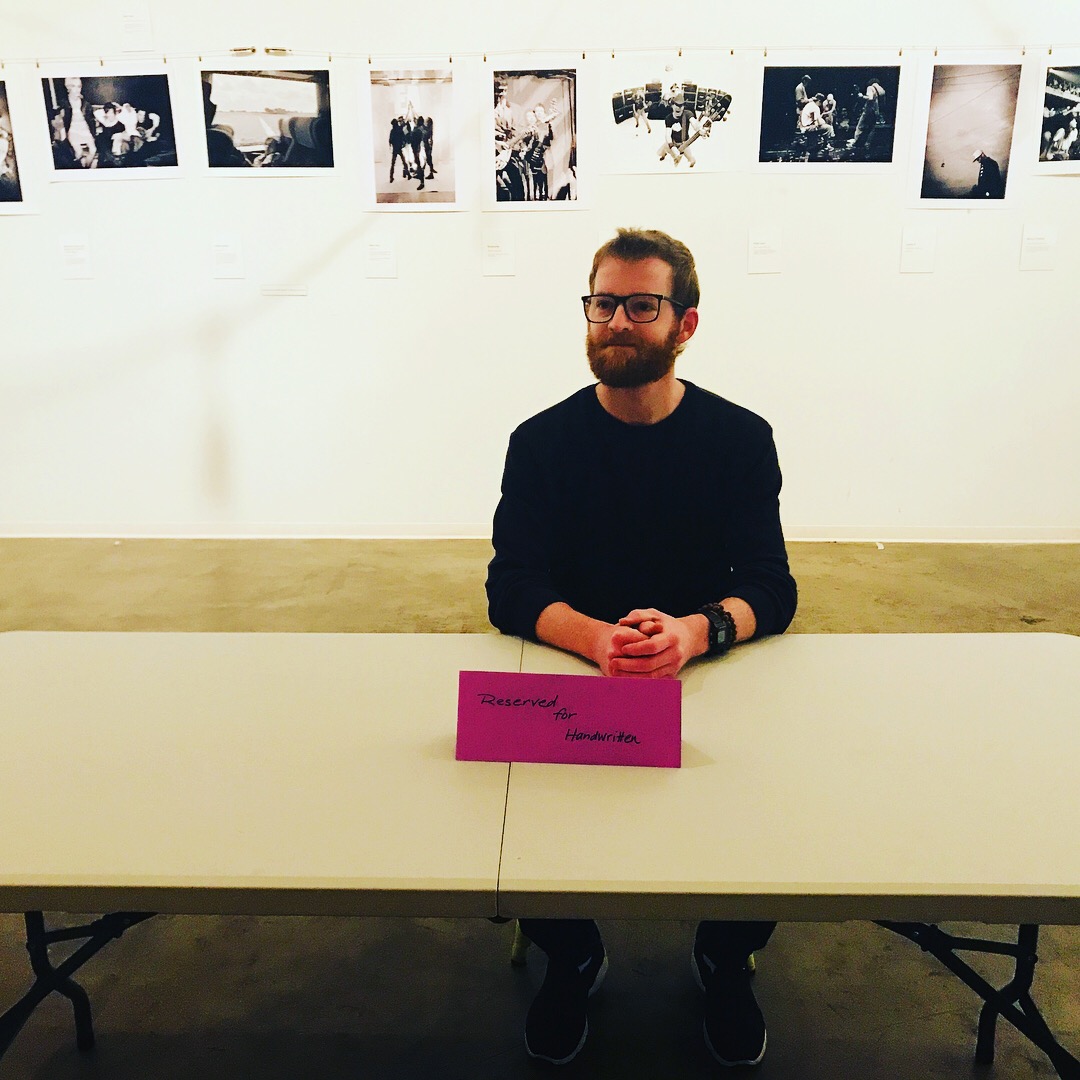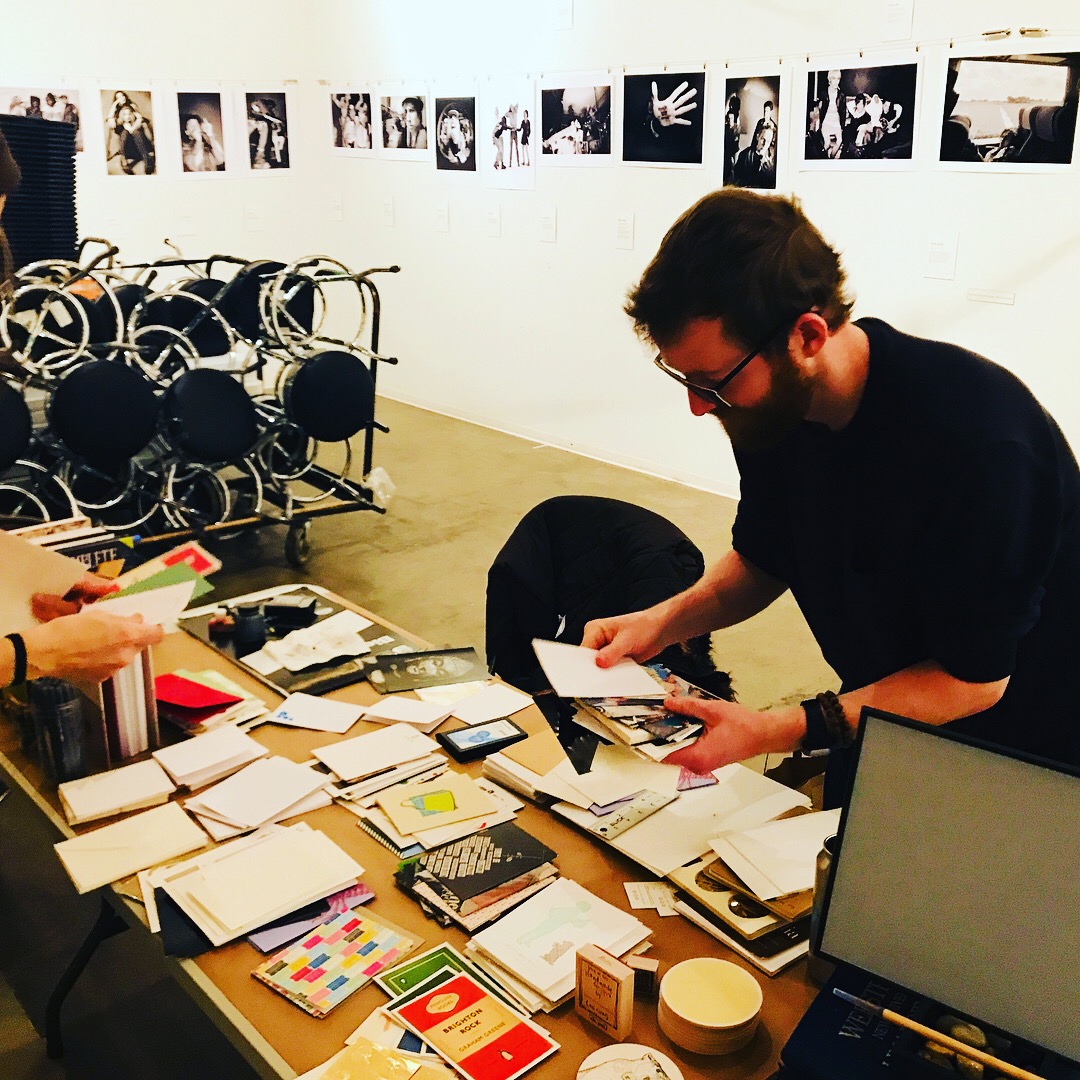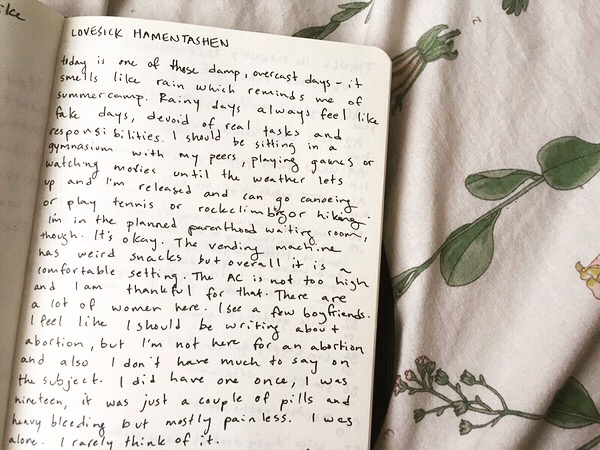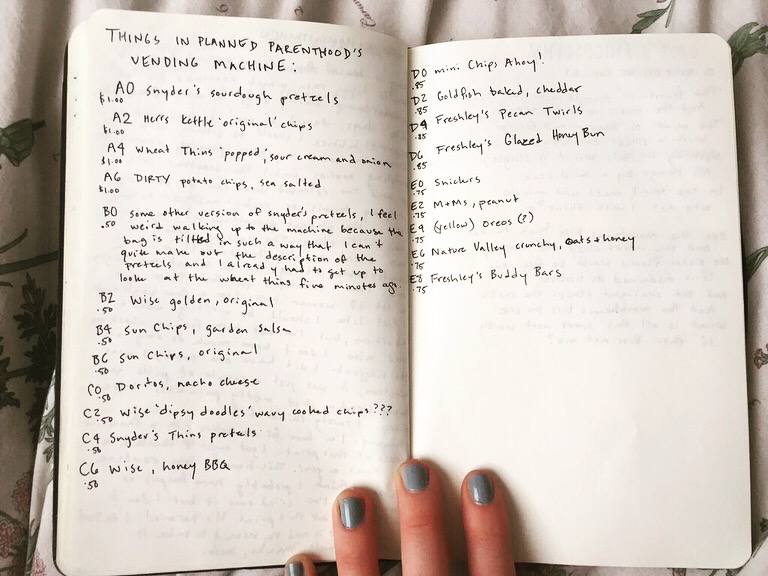 We're always on the lookout for words on, or about, process. So send us your raw, unfinished, or in progress thoughts to submit@handwrittenwork.com. All characters are welcome. See our submission guidelines for info on what we're looking for.